ABOUT R.FRANK MEDIA
Learn about the people that make R Frank Media work every day.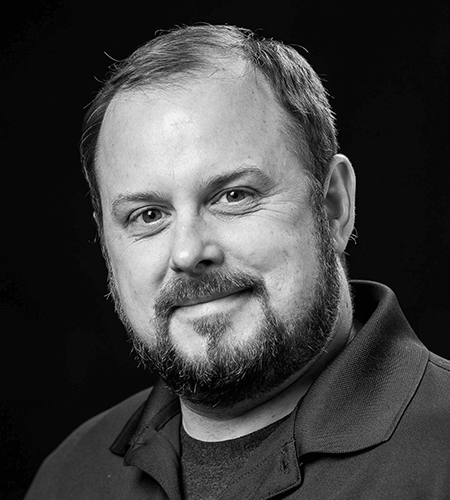 Rob Frank
rob@rfrankphotography.com

Rob founded R Frank Media over 16 years ago when it was named R Frank Photography. What started as a single member photography company has expanded to a full-service photography, videography and livestreaming company. Want to know more about what we do? Contact us today!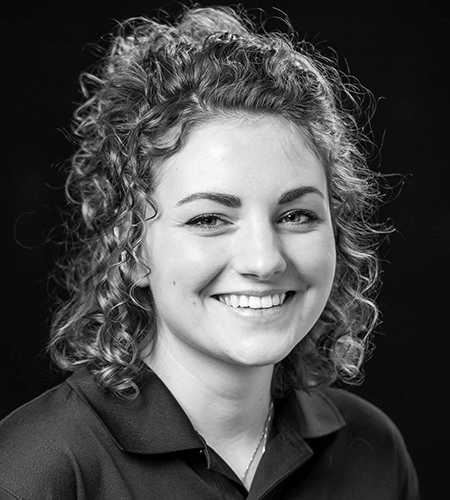 Megan Ciafre
megan@rfrankmedia.com

Megan Ciafre is a 2019 graduate of Edinboro University of Pennsylvania with a Bachelor of Fine Arts (B.F.A.) in Film and Video and a Minor in Photography. As the Production Coordinator at R. Frank Media she assists in the creation, distribution and project management for a variety of clients in the Erie and surrounding areas. She also assists in the editing and post-production process. Photography and filmmaking have been a huge part of Megan's life since she got her first camera at the age of 14 and began capturing memories through a lens. Megan is passionate about filmmaking, storytelling, and photography and is thrilled to have that passion be her career at R. Frank Media!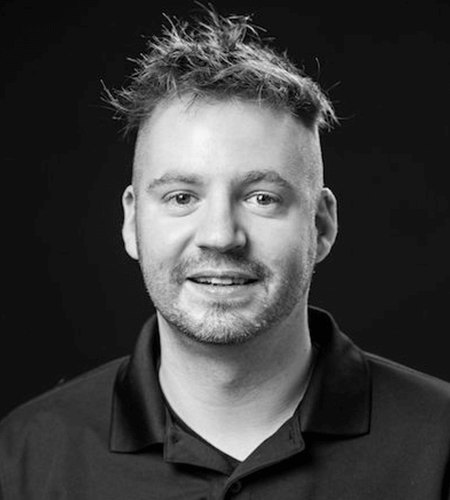 Jesse Olszewski
Jesse is an Erie native with over 10 years of experience working in the film industry both in Pennsylvania and California. With a passion for storytelling, Jesse focuses his attention on creative departments such as directing, cinematography and screenwriting.
At R Frank Media, Jesse is responsible for the image of the company and promoting the brand to attract new clients. Jesse also works as the Production Coordinator at the Greater Erie Film Office, a program of the Film Society of Northwestern Pennsylvania, where he assists and supports productions of any scale when filming in the Erie region.
When Jesse is not making movies, he can be found rollerblading around Presque Isle State Park or acting on stage at many of Erie's community theaters.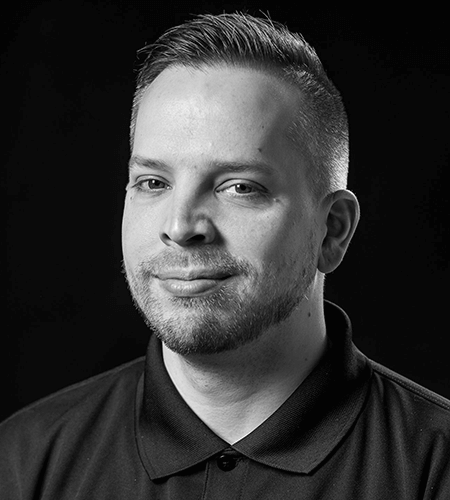 Steve Puskar
Steve was born and raised in Erie, Pennsylvania. He graduated from Mercyhurst University in May of 2008 with a B.A. in the field of graphic design and I have been designing ever since.
I joined the R. Frank Media team back in the summer of 2008. By combining both skill sets, this has made me broaden my capabilities in both experience and with clients.
I specialize in logo design, brochures, stationary, print ads, web ads as well as my favorite: sports designs. I have designed and maintained websites, trafficked web ads, as well as event planning for big events while working 12 years with the Erie Times-News. Odds are, you have seen a lot of my work around the Erie area, but just didn't know it. Some of my favorite events to help plan and design for have been: Varsity Cup, RockErie Music Awards, Erie's Choice Awards and Commitment to Erie Awards to name a few.
As mentioned before, my favorite events to shoot and themes to design are all things sports. Having the opportunity to photograph the Erie SeaWolves and Erie BayHawks has opened more doors to teams like the Erie Otters and even shooting the NFL. Because of these experiences, I have had the opportunity to work with each team with graphics and marketing purposes.
With coaching high school basketball on my plate as well, I have used my skill-set there too. You may have seen sports banners/posters of players I have coached up in local gyms. This has transitioned to design and photography for other schools and sports programs and I couldn't be happier.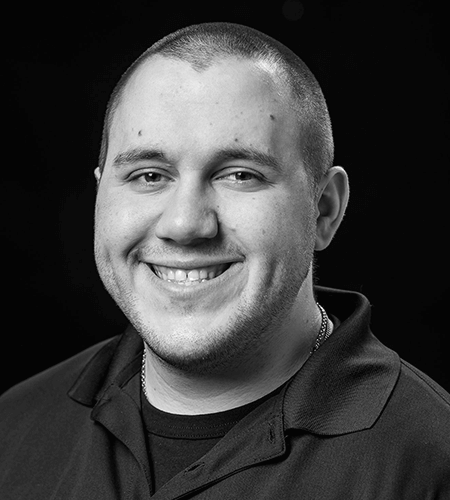 Josh Sige
Josh is a Pittsburgh native with over three years of experience in the media/entertainment industry. Josh has been a part-time member of the R Frank Media team for over two years focusing on camera and grip and electric departments. Josh Has worked on multiple national television programs and shorts as well as hundreds of commercial sets. Josh is also the Content and Social Media Manager for the Erie BayHawks where he spends his time developing social media and venue-based content for the team.
When he's not on set or at a basketball game, Josh enjoys backpacking, playing basketball or training for his next marathon!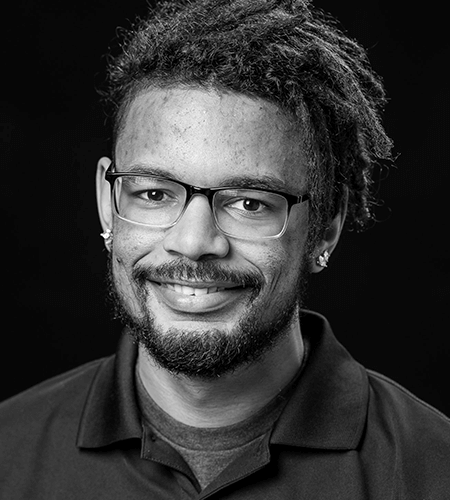 JJ Huey
JJ Huey is a Production Sound Mixer from Erie, PA. After graduating from East High School, JJ attended Edinboro University where he studied World Language and Culture. His deep roots in producing and recording music led him down a path where his ears are his most important tool. He has worked on nationally televised productions such as Jersey Shore: Family Vacation (MTV), United Shades of America (CNN), Undercover Billionaire (Discovery) and more. His work has taken him from coast to coast and to over 10 states and counting.